GALLERY GOERS... Room 2 of the web museum is home to an exciting gallery of psych-orgasmic art. It is the artist's style ( Who creates digital art under three names, Luther Swumpback, Lilwana Casios Sodi, and The Cool MoDell ) to sardonically pervert man made worlds in stunning sarcasm with relieving majesty at times. The artist's incandescent glory and sense of rich light not only focuses on his tortured, unfortunate subjects, but beam radically upon their impossible situations. Sorry we can't offer you an expresso ( with a lemo'n twaest ) via your CR-Tube visit.
Signed prints are $13.50 each dry mounted on matt or foam board with Archive insignia and catalog. Get into some OLE CUZZ on your way out.
All photo entries copyright Electric Kitchen 1998 all rights reserved. Exception - NASA comp photo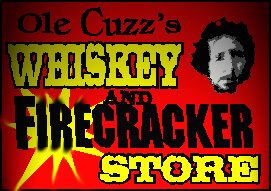 All entries copyright Underground National Archives 1998-2004 all rights reserved.
exception - NASA comp photo